Gardening tools and supplies
Gardening tools and supplies
We keep gardening tools and supplies to please gardeners of various levels at this time of year. We're always happy for you to give us a call with any enquiries.  If we don't keep exactly what you'd like, we may be able to order it in or offer an alternative.
Compost deal
Our 75 litre bags of Clover Multi-purpose Compost are still on the same deal as last year, three bags for £15.00.    A consistent, high quality compost made from 100% Irish peat, with nutrient enriched formula and wetting agent to ensure easier watering.  Use for seed sowing, potting, containers and hanging baskets.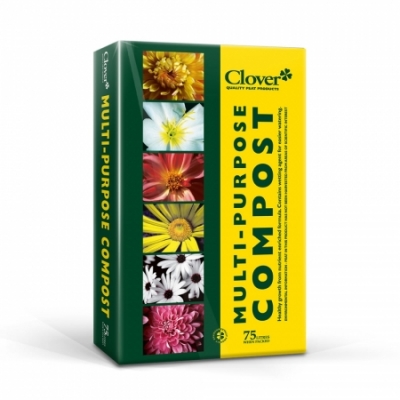 Hoes, spades, forks, secateurs….
All sorts of tool brands are available including Draper, Bulldog, Faithfull and many more.  We also keep kneelers, buckets and tubs, tying wire, vine eyes and all varieties of gloves in stock.
Hozelock
Customers can pick up a good selection of the Hozelock or Draper fittings to fit the standard 12.7mm hose.
Cuprinol or Bird Brand
Why not finish off your efforts with a new coat of fence paint?  Customers can buy Cuprinol Less Mess Fence care in Autumn Gold, Rustic Brown, Rich oak, Woodland Green or Black from stock. Other colours are also available to order on request.
We also have other wood care products to choose from. Bird Brand Wood Protector and Complete + Wood Preserver in several shades, wood worm killer, teak oil, linseed oil and loads more!
Why not pay us a visit and check out our gardening tools and supplies for yourself?
Call us or email using our contact page